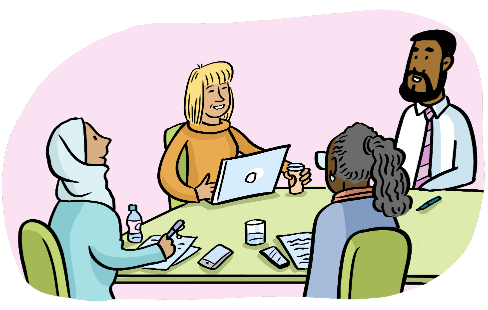 Applying Gender Equality and Social Inclusion in Global Health
Here you'll learn more about what gender equality and social inclusion (GESI) mean and why they are essential to global health.
You will also find top tips and actions which together form pathways to greater equality and inclusion within your projects.
As you move through the course, we hope that you will enhance your knowledge and understanding of:
Gender equality and social inclusion concepts and terminology
The importance of GESI in all walks of life, including healthcare delivery
What is meant by a GESI approach and how to integrate GESI in project design and delivery
How to be GESI responsive
How to measure change
Look out for Top tips
As you move through the platform, click on the Top Tip icons for additional insights and explanations.
Choose a chapter to begin
Chapter 1: Unpacking GESI Terms
0% Complete
Chapter 2: Gaining Support and Buy-In
0% Complete
Chapter 3: Why Is GESI Important In Project Planning and Implementation?
0% Complete
Chapter 4: How To Take A GESI Approach
0% Complete
Chapter 5: How To Be GESI Responsive
0% Complete
Chapter 6: Measuring Change and Improvements
0% Complete
Chapter 7: Test Your Knowledge
0% Complete
Conclusion
You have not yet completed this course.
Glossary
Click here to access definitions for specific terms used throughout the course.
Resources
From fact sheets to webinars, here you will find a wide range of resources to help you build your knowledge and skills.