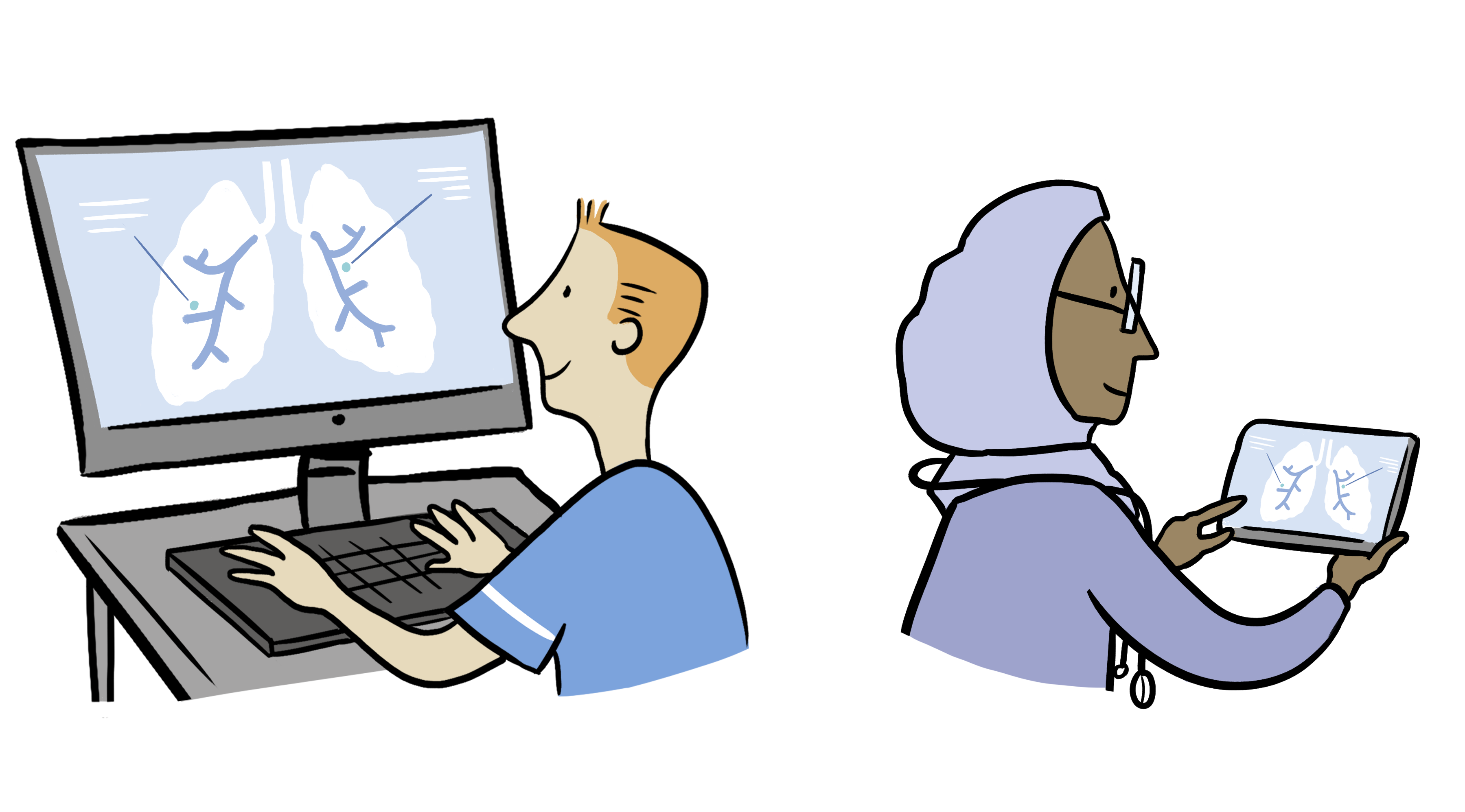 Digital Transformation in Global Health
Welcome to Going Digital: Global Health Online!
This course is designed for health workers and practitioners who are interested in using digital technology in a global health project.
Here you'll learn more about THET's digital principles and why they are essential for a successful virtual Health Partnership, virtual volunteering program or project.
You will also find top tips and actions which together form pathways to assist in implementing digital solutions within your projects.
As you move through the platform, we hope that you will enhance your knowledge and understanding of:
Digital transformation and its principles
Challenged and opportunities of virtual partnerships and project
The Principles in practice
Now, let's take a look at some key areas…
Look out for Top tips
As you move through the platform, click on the Top Tip icons for additional insights and explanations.
Choose a chapter to begin
Chapter 1: Unpacking Technology
0% Complete
Chapter 2: Successes and barriers of virtual health partnerships
0% Complete
Chapter 3: Going Digital in Practice
0% Complete
Chapter 4: Test Your Knowledge
0% Complete
Thank you
You have not yet completed this course.
Glossary
Find all the definitions from the course here.
Resources
Click here for further learning.